More info
Used in operator's chairs. We work with high-quality and reliable gas-lifts of WDF and MDI firms.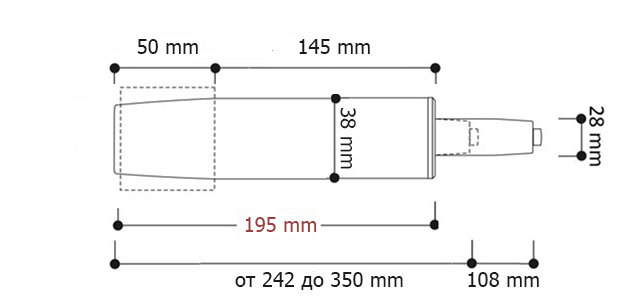 Specifications:
Gas lift GS-100/38
The maximum load is 120 kg;
TUV class 2;
height of beaker: 195 mm;
maximum lift: 350 mm;
piston stroke travel (up & down): 108 mm;
diameter: 38 mm;
chrome.