More info
Fits almost all average office chairs with standard gas cylinders.
Great for use as a replacement chair base or in new applications.
Standard 2" (50mm) center hole accepts standard gas lift cylinders.
Accepts standard casters with mounting stems Ø 11mm.
Black composite plastic.
Wholesale price EXPORT - 4.94 $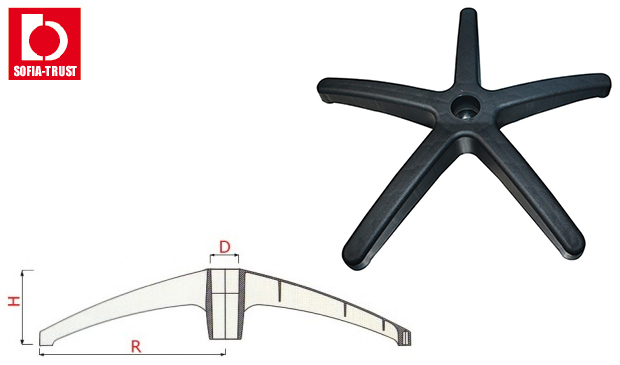 CHARACTERISTICS:
Material - plastic / PA + 30% fiberglass;

R - radius: 295 mm;
H - height 74 mm;
D - seat for gas-lift 50 mm;
wheels: 11 mm.